This college athlete care kit is a great way to take care of your college student while they're away from home! Everything they need to keep feeling great!

This shop has been compensated by Collective Bias, Inc. and its advertiser. All opinions are mine alone. #AdvilRelief #CollectiveBias
Sometimes as parents we watch our kids do something amazing and wonder how in the world we spawned them. They take on challenges, achieve goals, or set off on an adventure that makes us proud and a little in awe all at once.
This year my oldest set off on one of those adventures when he decided to head away from home and become a college swimmer. He took on not only an intense college education but also the rigorous schedule of a college athlete. We're talking 2 practices a day, the first at 5:30 am! They practice, swimming thousands of yards, then head to the weight room for a lifting workout, then classes, and thousands of yards again in the evening!
He loves the challenge, he loves the amazing shape he is in from it, loves the friendships and camaraderie, but all that physical exertion leaves him with really sore muscles.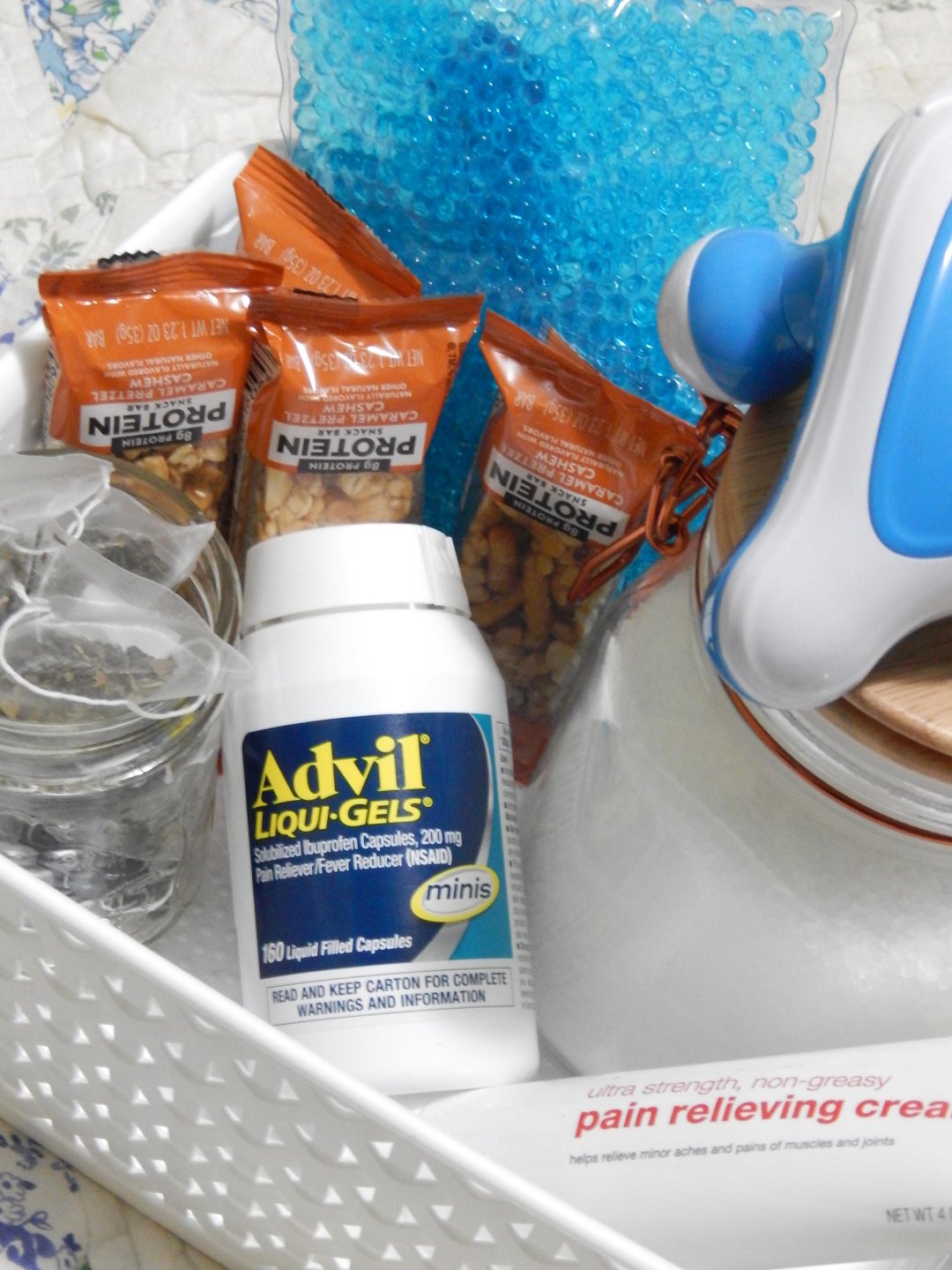 Since he is my first child away from home I'm still adjusting to the fact that I'm not there to take care of him when he's hurting or feeling un-well. When he swam in high school and had aches and pains I would give him Advil®, make him rest with ice or heat, and help him feel better.
The next best thing to taking care of your kiddo at home is to make them up a kit to have with them that has everything they need to take care of themselves. Of course this kit isn't exclusive to swimmers! All college athletes can get aches, pains and injuries! My son's roommates are football players and all 3 of them have sustained minor injuries this year!
So here's what you need to make a college athlete care kit that will give them comfort when mom isn't there to take care of them!
#1- Advil® Liqui-Gels® minis– These little liqui-gels are full of the fast acting, effective pain relief you know from Advil® in a 33% smaller pill that is super easy to swallow! Advil® Liqui-Gels® minis are perfect for headaches, muscle aches and joint pain!
#2- Topical Pain Reliever- There are lots to choose from, but a great topical cream applied directly to sore spots can be great way to help with pain!
#3- A Hot & Cold Pack– Because space is limited in dorm rooms it's great to have a something that can be heated or cooled and is reusable! Look for a flexible one to contour to muscles.
#4- Epsom Salts- My son is lucky to have a dorm with a full sized bathroom with a bath tub. There is nothing better for sore muscles than to soak in a warm tub and adding some epsom salts can help a lot. The magnesium helps release muscle tension and leave you feeling much better!
#5- A massager or ball- My son is prone to big knots in his muscles and rubbing those knots with either a ball (like a tennis ball) or a massager can help work them out!
#6- Relaxing Tea- Having a warm cup of tea can help you relax almost anytime and when you are feeling sore and tense it's nice way to rest. Chamomile is a great relaxing tea but any herbal (caffeine free) tea is a great thing to include!
#7 – Protein Bars- When you've feeling sore and tired a snack is a great pick me up! Keep them fueled and give their muscles what they need to recover by packing them some tasty nutrition bars!
If you're looking to put together your own college athlete care kit head to Target where you can pick up everything you'll need! From 10/29-11/18 you can get Advil® Liqui-Gels® minis for 5% off through Cartwheel! Check out this product on Target.com as well!
How do you take care of your kid when they are away from home? What would you add to this college athlete care kit?
Use as directed

©2017 Pfizer Inc.

LIQUI-GELS

®

is a trademark or registered trademark of Catalent Pharma Solutions.